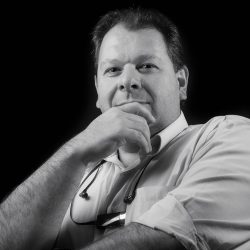 He took his first steps in photography at a very young age under the guidance of his father and ever since he has been actively involved in photography.
In 2000 he was elected to the board of the Hellenic Photographic Society of Crete, where now is the President. For 7 years (2007-2014), he was Secretary General in an international photographic organization, G.P.U. (Global Photographic Union).
He has attended many seminars and workshops in Greece and abroad (Alex Soth, Papanikolatos Lampros, Mouzakiti Eleni, Kalafatis Stratos, Oikonomopoulos Nikos, Kakarouxas Haris, Karailias George, Prinos George,  Law John, Berlingieri Nicolas, ) in different sections as documentary, contemporary, landscαpe, portrait, street photograpy, e.t.c.